im devastated.
last tuesday our chocolate lab puppy passed away. she was very smart and so playful, and she's the only thing that my wife got as a friend since she's living here with me. and againts all odds of being indonesian (and muslim) i was in my moment of having a very good relationship with a dog, the puppy, i started to love her sincerely and trying to give everything for her to make her happy in the family and to make myself and of course, my wife happy.
she was 4-months old, we got them from a well-respected breeder at tangerang when she was 6 weeks, she just like a gangster and very naughty for a girl lab. being an active lab, she sniffs and chew everything but we didnt believe that she just gone just like that. she ate well, she sleeps in the house, she plays often also with both of us. sometimes we even bring her walk outside with minimum contact with stray dogs in our complex. she's only on her 2nd vaccination and her 3rd vaccination due Feb 16th.
last friday she vomitted continuously, we thought its only because she's swallowed a wet tissue. we took to gustavvet and got her treated the next day. they even X-ray 'ed her and confirmed that something was inside her but its trying to come out. They said itll be out sooner or later, bring her back if she still not well until monday. the next day she's still vomitting, and what worries me is that now has bloods in it. on the other had, her poo was showing some kind of "tissue-material" so i guess maybe soon she'll be fine. apparently not. we bring her to vet on sunday, and they confirmed its Leptospirosis bacteria. she needs to be hospitalized quickly. so she did. saw my puppy with a infusion, worries me.
The next day the blood test came n vet called me that her liver and kidney is affected, so they confirmed that the only thing can attack those organs so quickly is the Lepto bacteria. they did what theyve been taught of, the protocol, inject antibiotics n anti-vomit meds. but shes not getting better for two days. On tuesday morning the vet called n give me updates, the puppy is struggling heavily the vet said. 50-50 chance now. Later when i was on my way home, the vet called me again said the puppy is in critical condition n losing her breath. I was panic n pick up my wife at home as soon as possible, get the car n go to the PDHB animal hospital in alam sutera. Just when I was driving on that kebun jeruk highway vet told me they lost her, and my wife has been in shock ever since. She never lost a dog before and she didnt believe that it happened so fast. This is my first time also having a dog not just as a pet but as a family member, I was just starting to make a real bond with our dog but she just gone too fast.
RIP Ruby.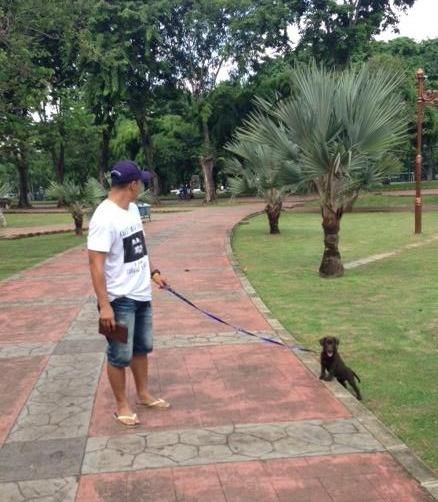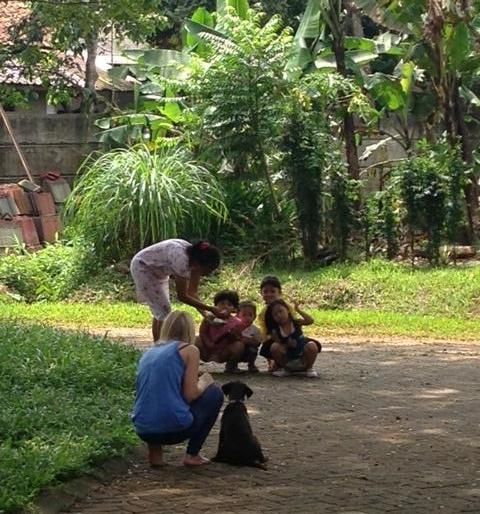 You will be missed.