Hi Guys,
Just breaking a news. Check this out:
Indonesia's First Recorded Snowfall: Highly Unusual Phenomenon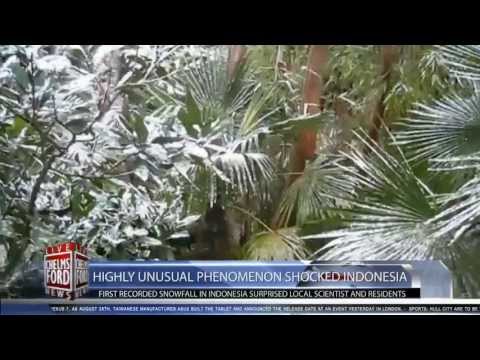 What are your thoughts about this?
Good Thing or Bad Thing?
Climate Change or Just pure highly unusual phenomenon?
-Ask for me, minus all the damage crops I want it to be permanent, though might ruin some of our country's agricultural industry. It's kinda cool that we receive some snow once in a while.
That's my opinion by the way. What's yours?
Got my ticket, will be flying to the place tomorrow to check it out myself. Soooooooooo excited! :>